Information Center
View all categories
Follow Us
Mobile Website
Decentralized sewage treatment equipment
---
---
Technology process

The decentralized sewage treatment equipment adopts AQ+ contact oxidation biochemical treatment process, and the equipment has three functional segments: anoxic, aerobic and sedimentation. In this process, special fillers are added into the equipment at each functional section to remove contaminants from the water by biofilm (microorganisms of various microorganisms) which adhere on the filler to grow.
The main function of equipment for removal of pollutants is aerobic stage. The air pump continues to oxygenate the aerobic zone, so microorganisms growing on aerobic filler keep active. The continuous removal of microorganisms will achieve the function of purifying water quality. The equipment adopts chlorine disinfection and electrolytic phosphorus removal. The effluent quality reaches the first class B standard of "Discharge standard of pollutants for municipal wastewater treatment plant" (GB 18918-2002).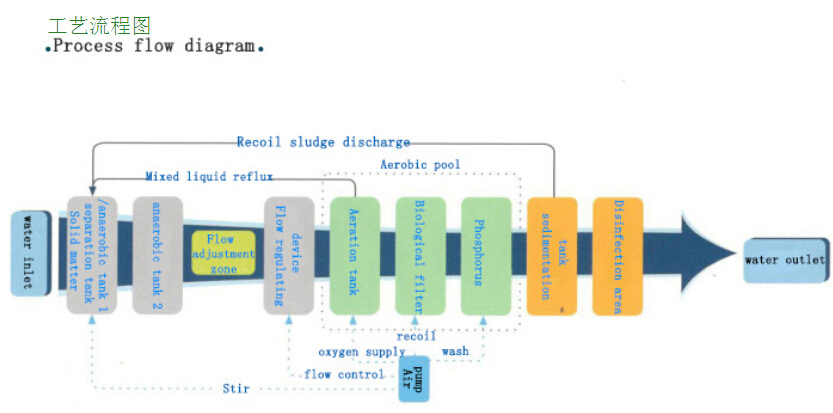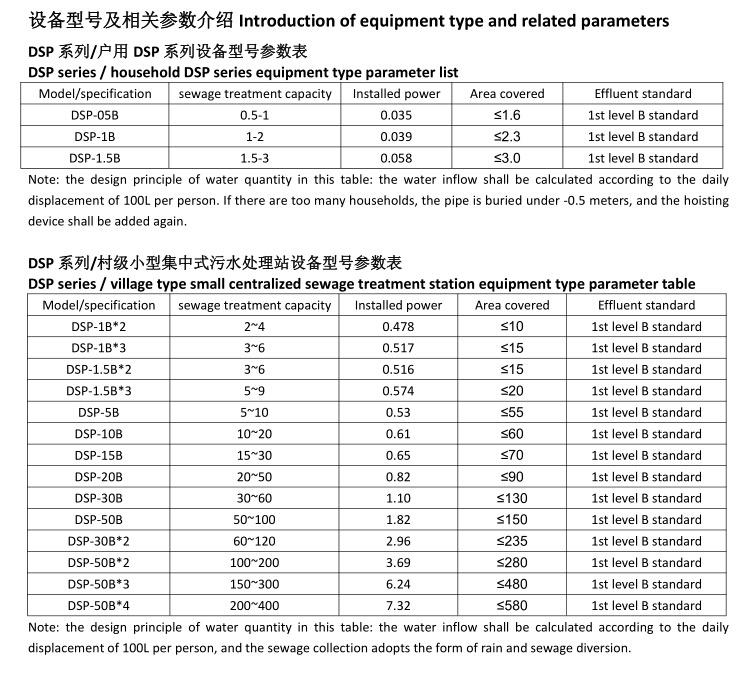 Standardization of manufacturing process
Household DCPD distribution
Manufacturing process of sewage treatment equipment

The new environmental protection household DSP equipment developed by our company have adopted the leading international PDCPD-RIM reaction injection molding technology for its shell and main parts. With this process, the company has an annual capacity of more than 30000 units.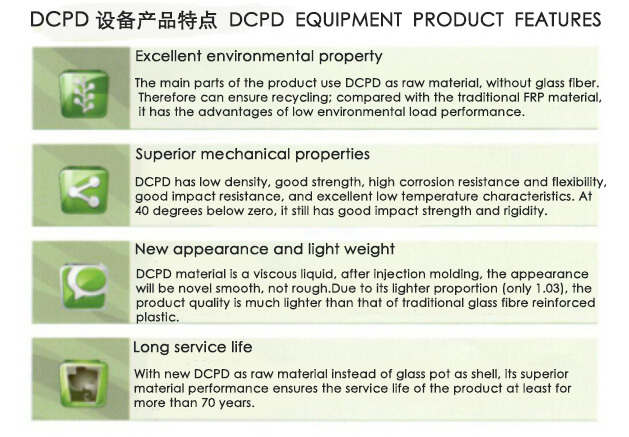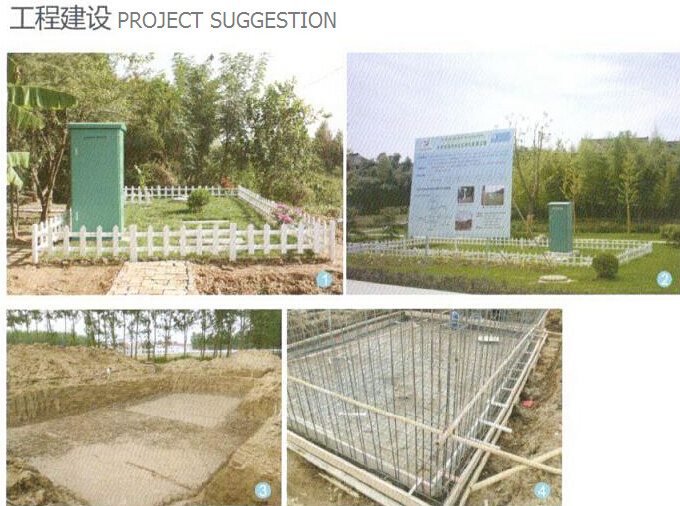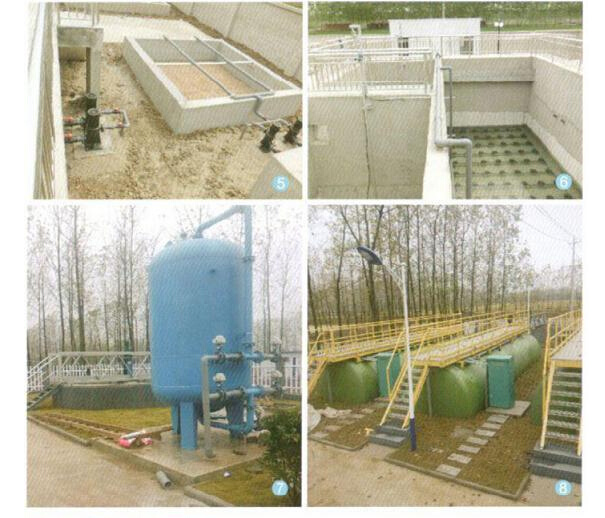 ①② Whole picture

③④ Foundation pit excavation and pouring

⑤⑥ Pipeline and electrical installation work

⑦⑧ Overall commissioning of equipment / overall greening


---