Information Center
View all categories
Follow Us
Mobile Website
Integrated decentralized sewage treatment overall solution
---
---

INTEGRATED DECENTRALIZED SEWAGE TREATMENT OVERALL SOLUTION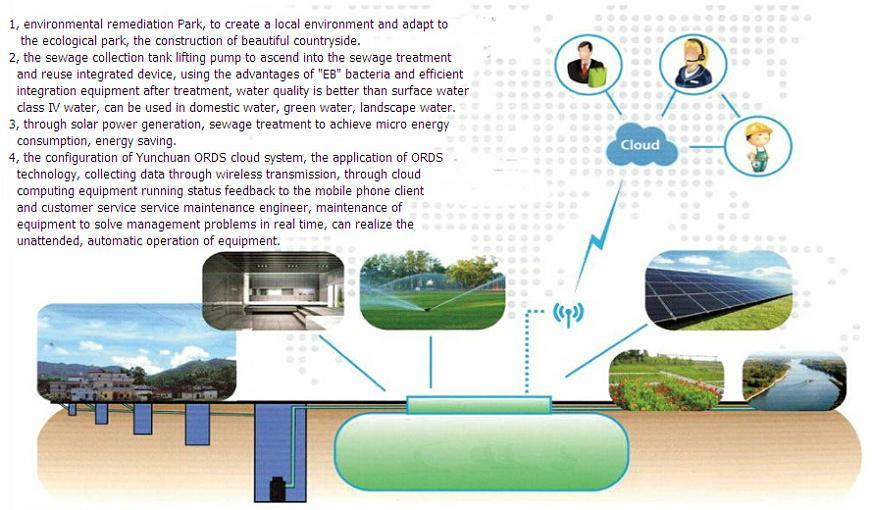 Product
features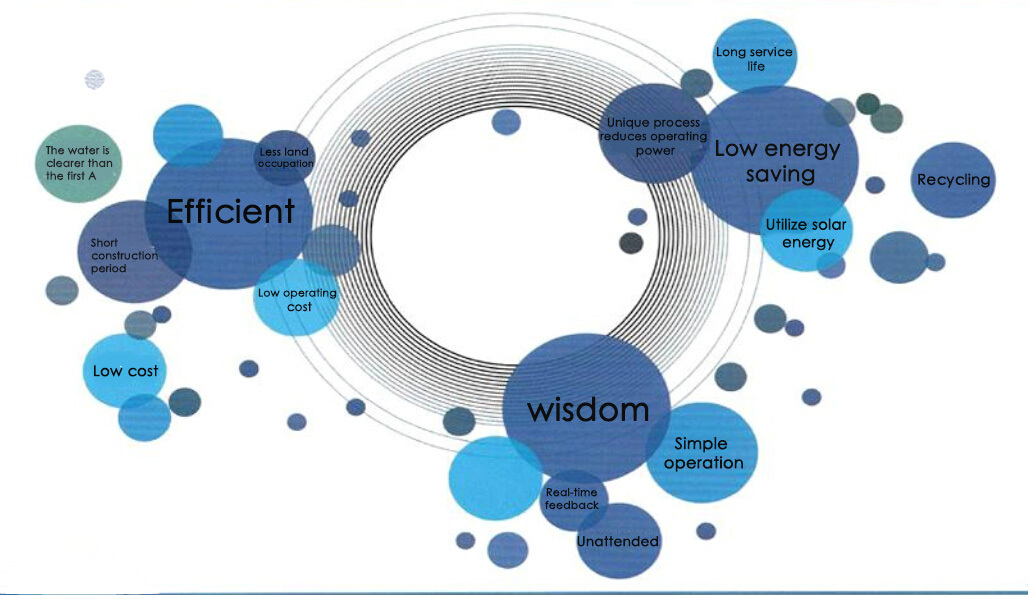 Scope of application
The product is suitable for application in decentralized domestic sewage treatment and small waste water treatment engineering.
Applied to: township sewage treatment plant; rural areas, residential areas, scenic spots, tourist resorts, hotels, airports, docks, highway service area, industrial and mining enterprises, sewage treatment project; aquaculture wastewater treatment engineering; other decentralized sewage treatment project; project of hospital wastewater treatment; other wastewater treatment project.

High efficiency MBR water purification complete equipment

The equipment adopts independent researched and developed technology of HE-MBR membrane -- based on the traditional AO technology and the most advanced MBR technology, combined with our and foreign research institutions jointly developed the "EB" dominant bacteria for processing, the equipment applied to sewage treatment in different areas, and realize reuse of synchronization, nitrogen and phosphorus removal simultaneously high efficiency and energy saving.




High efficiency AO water purification equipment

High efficiency AO water purification equipment is a set of integrated equipment specially developed for decentralized rural sewage treatment, with low consumption, low operating cost, small footprint, high degree of automation and unattended operation. The process is a low energy - efficient AO integration technology improved based on traditional A2/O and independent research and development, to achieve nitrification and anti sales synchronization, improve the effect of nitrogen and phosphorus removal, the effluent can meet the discharge standard.





Product model specification



---