About Us
View all categories
Follow Us
Mobile Website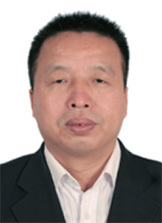 Mr. Zhang Yuanshan
President of Rainwater
Green Infrastructure and Sponge City Construction Strategy Planning Expert
Graduated from Urban and Environment Department of Zhongshan University, EMBA of CEIBS, HK registered architect, registered landscape engineer, senior plumbing and drainage engineer, urban planner, Mr. Zhang Yuanshan has ever worked in Hong Kong Greentown Landscape Design Co., Ltd. Shenzhen Branch, Shenzhen Tiehan Ecological Environment Co., Ltd. and Beijing Oriental Garden Ecology Co., Ltd., accumulating 24 years of senior industry experience. He has a number of outstanding case works in terms of eco-environment protection, ecological landscape, ecological tourism, and city low impact design and development (sponge city construction). Currently, he is serving as Shenzhen Municipal CPPCC, director of Zhongshan University City and Environment College Alumni Association, director of Guangdong Institute of Landscape Architecture, vice chairman of Shenzhen Landscape Architecture Association Garden Enterprise Branch, executive vice president of Shenzhen & Sichuan Chamber of Commerce, and also Sichuan outstanding love entrepreneur.
He is specialized in green infrastructure and sponge city construction strategic planning: innovative solutions for water supply and drainage and environment pollution issues: including water supply and drainage, environment and water quality assessment and modeling of large watersheds, remediation and management of groundwater and surface watersheds. He has abundant leadership experience in the field of water drainage and environmental engineering. In the mean time, he also has unique advantages in providing strategic water supply programs and sewage conduit solutions in terms of green infrastructure planning, rainfall flood management policies, regulatory framework, water resource protection, climatic adaption, flexible planning, interdisciplinary integration, as well as comparison between green infrastructure program and traditional gray solutions, low impact development (terrain and landform curb expansion, biological retention, rainwater garden, falling water system, porous pavement, underground storage system, low-lying green areas, and streetscape improvement), sponge city construction, public utilities and urban design industry. Moreover, he also possesses rich experience in the planning, design and implementation of civil engineering projects. During his career as a civil engineer, he has been widely recognized by the industry for his excellent ability of combining green infrastructure with local civil engineering projects. He is also a senior expert in the design, construction and maintenance of permeable asphalt roads. Mr. Zhang is a leader figure in the strategic planning and industry integration of green infrastructure and sponge city construction.
Mr. Liao Chaobing
Vice President of Rainwater
Senior Expert in Environmental Landscape, Water Resources, Sponge City Planning and Construction, Doctor Graduated from Harvard University
Dr. Liao Chaobing received a bachelor's and master's degree from the Environment and Landscape Engineering Departments of Peking University respectively; then he went to the USA for further study and obtained a doctor's degree on Environmental Engineering of Harvard University. Moreover, he is also a registered environmental engineer, a registered water resource engineer, a registered urban and environmental planner, American Registered Professional Engineer (PE) and Environmental Engineering Specialist Qualification (BCEE) from the US Environmental Engineering Institute. So far, he has had 18 years of senior industry experience and has ever worked in two famous American environmental engineering companies in succession. Therefore, he has accumulated a wealth of comprehensive engineering experience in the planning and design, construction and operation service aspects of environmental engineering and municipal projects.
Dr. Liao focuses on the scientific research and engineering application in terms of green infrastructure, low impact urban development (sponge city construction), environmental landscape, sewage treatment, and sludge disposal and decrement in sewage treatment plant. In recent years, Dr. Liao has ever served as chairman of ASCE-EWRI, vice chairman of American Chinese Environmental Engineering and Science Society, and senior visiting scholar of College of the Environment of Peking University. Furthermore, he has made outstanding contribution in the best rain flood management and implementation projects under urban low impact development and the planning and implementation of integrated watershed management strategies